Ford's E-chassis cutaway is the ultimate multi-purpose vehicle. Its cab is comfortable and its engine is powerful, especially since in 2021 the old engine was replaced by a more efficient and more economical 7.3-litre V8 engine. But it's the configuration of its chassis, made of a combination of steel of different densities, that allows it to be configured to meet the needs of the most demanding professionals, or for the needs of building a recreational vehicle.
For nearly 60 years, the E-chassis cutaway has been offered to contractors, but for 2021, it adds a touch of modernity by also integrating the most advanced safety technologies. The dashboard, totally redesigned, offers great ease of use. A new infotainment system integrating the Sync system is now available.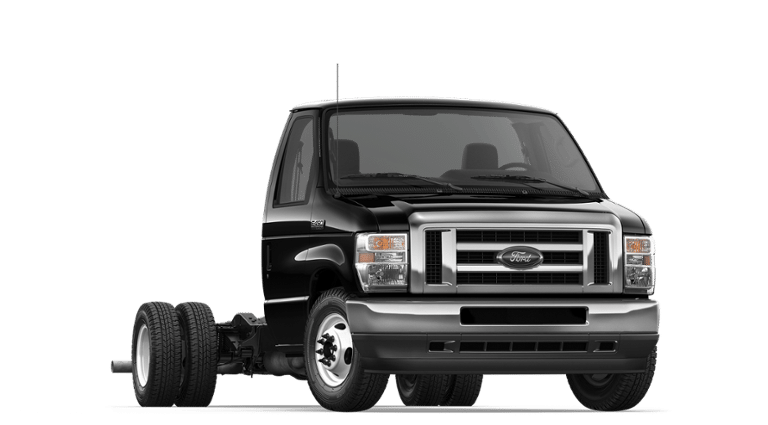 Towing capacity : 10,000 pounds

Maximum torque : 468 pounds/feet

Maximum wheelbase : 4,470 mm
New 7.3-litre 350-hp V8 engine

Ford 6-speed Torqshift automatic transmission

Double engine configuration, as desired

Sync System

Blind spot detection system

Tire Pressure Monitoring System
Driver Assist Technology

Intelligent cruise control

Configurable auxiliary buttons

Standard 8.1-inch display

Reinforced frame for structure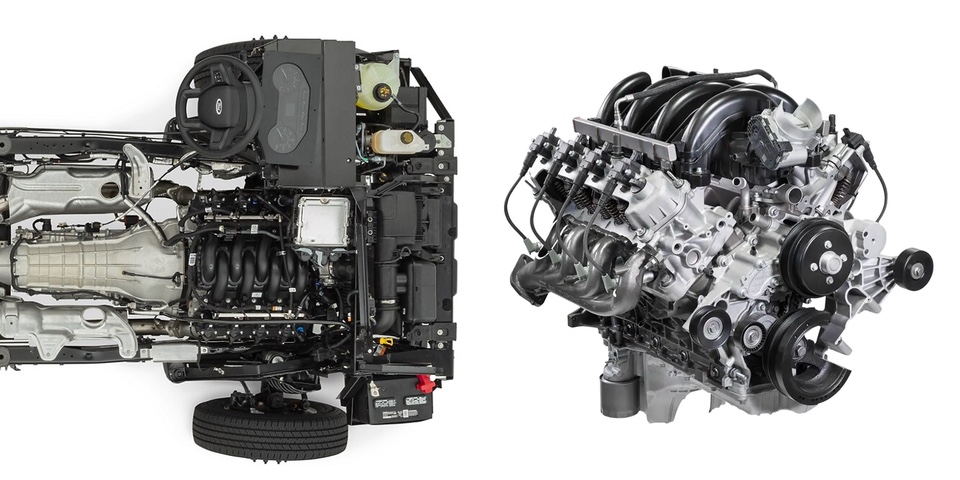 The new 7.3-litre V8 engine, which replaces the Triton of previous years, is available on all versions. However, it has two different configurations that modify its power. It's always paired with a 6-speed automatic transmission.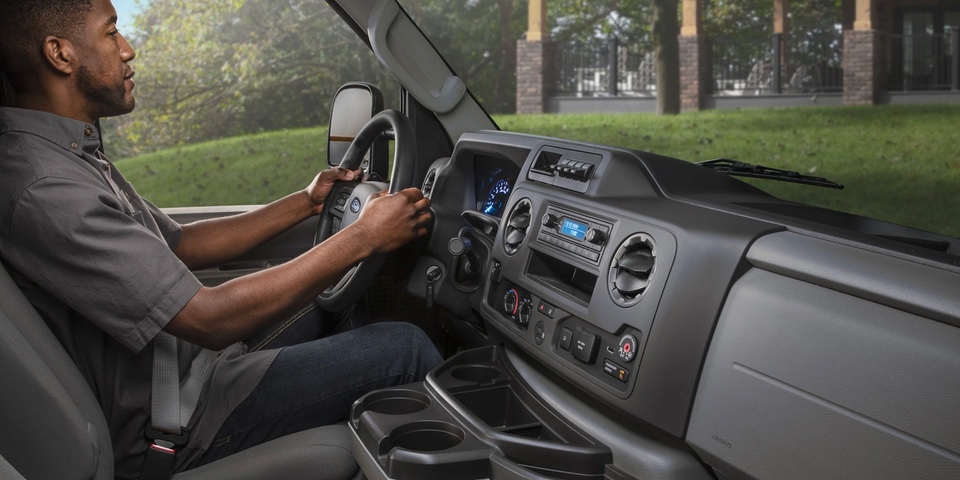 Ford's full suite of safe driving aids is now available on the truncated E-chassis. This includes Blind Spot Detection, Brake Assist and also Drive Assist, which helps keep the truck on track.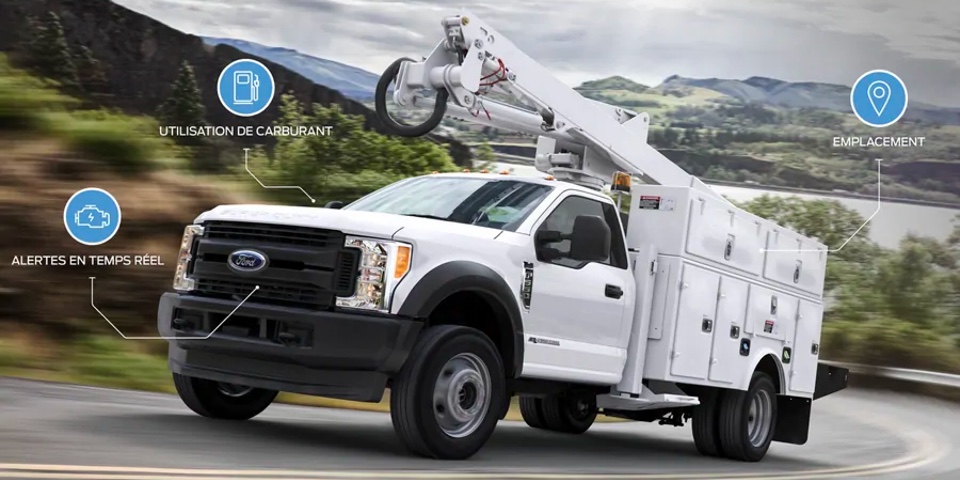 The truncated E-chassis is even easier to integrate into a fleet. Its telemetry options provide full remote access to vehicle data, making it ideal for commercial use.
Get your personalized quote