Ford Super Duty (F250, 350 and 450) 2021
When you're looking for a truck that can work tirelessly, you turn to the Ford Super Duty. These imposing vehicles have already proven their strength and durability. The reinforced chassis and corrosion-resistant aluminum structure guarantee a truck that can go through all seasons and all conditions.
For 2021, the Ford Super Duty adds a few colours and comfort features, especially in the XL version. But it retains the functional characteristics that have allowed it to dominate construction sites for several years.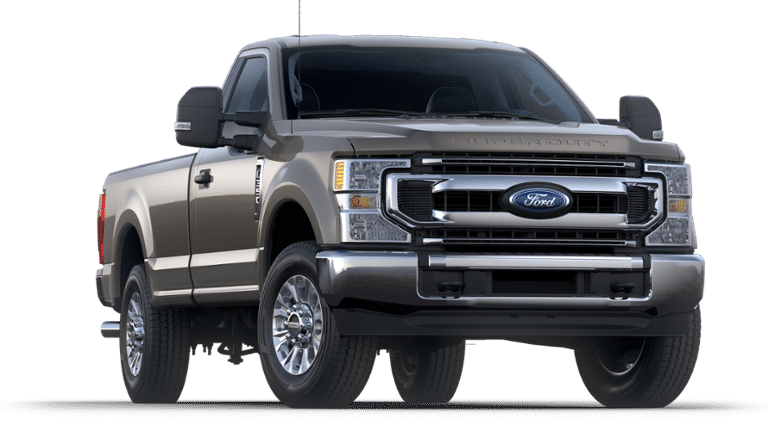 Maximum towing rating : 19,350 kilos (43,500 pounds)

Maximum torque : 1,050 lb-ft (turbodiesel)

Wheelbase (CrewCab) : 176 inches
Ford Torqshift 6-speed automatic transmission with towing-traction function

Torqshift 10-speed automatic transmission with driving mode (F350)

PTO system in operation

Fifth wheel hitch rating 32,500 lbs. (14,740 kg)

Gooseneck for 37,000 lb. towing. (16 780 kg)

Single, double or six-seater cabin
Trailer guidance system (Pro Trailer Back-Up Assist)

Blind spot detection system

Tire Pressure Monitoring System

Driver Assist Technology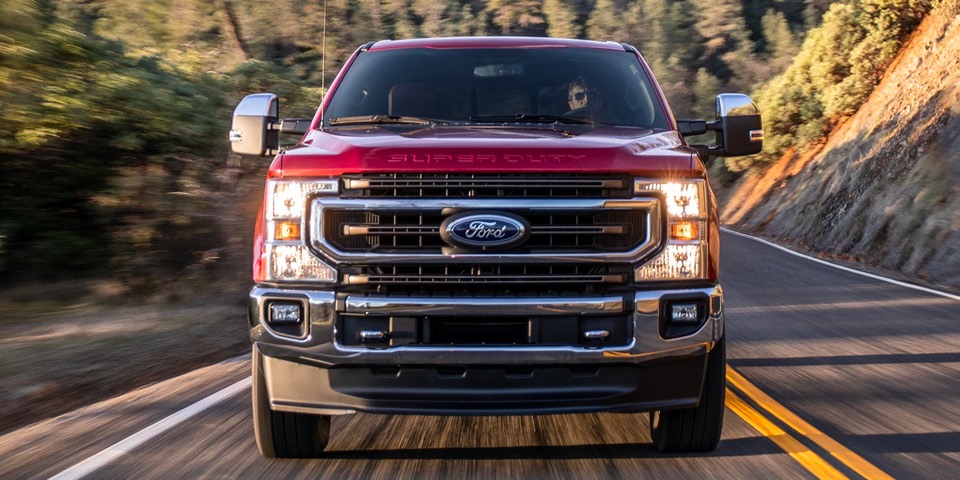 The Ford Super Duty comes with a range of economical yet powerful engines. It retains the three available V8 engines, namely the 6.2-litre 395-horsepower V8, the 6.7-litre 450-horsepower Power stroke diesel and the optional 7.3-litre 430-horsepower engine with 475 pound-feet of torque.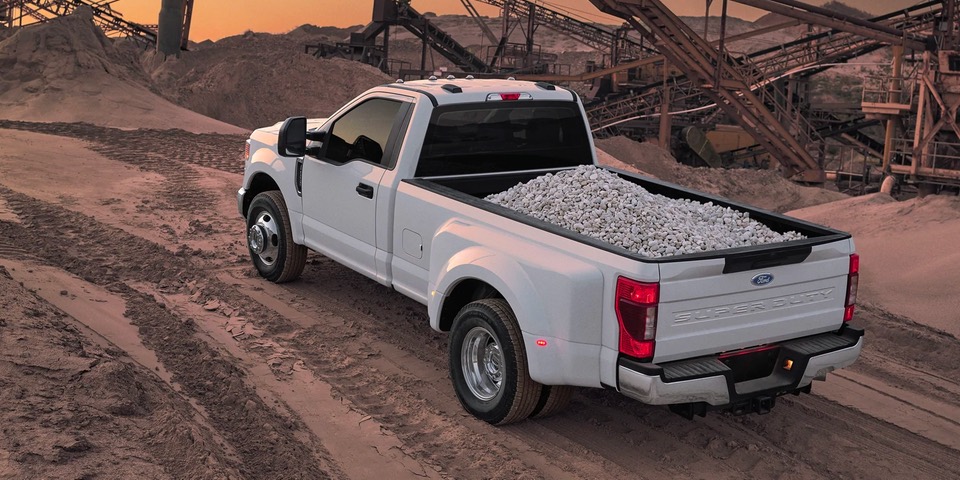 The Ford Super Duty's suspensions are designed to withstand towing and hauling forces while providing close support to the cab's occupants. An air compressor, optional on the 7.3-litre engine, can even power the air suspensions or seat supports.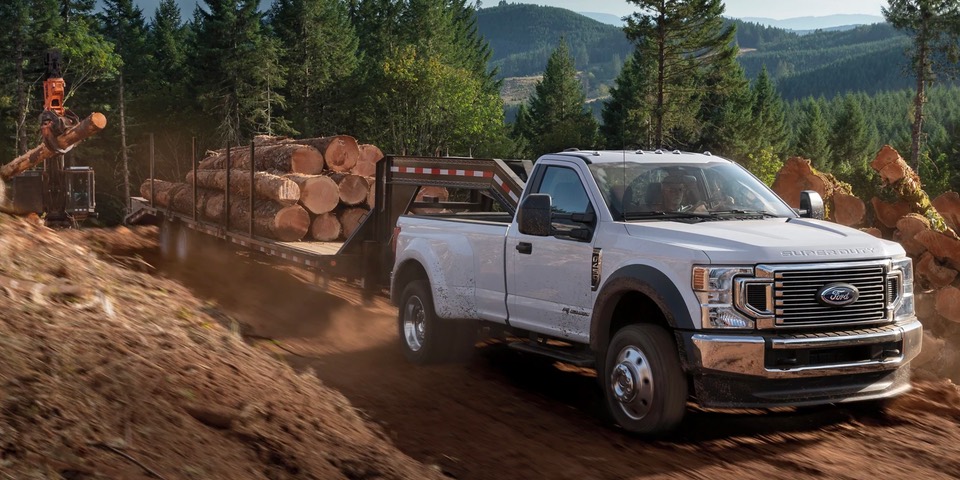 Like other Ford trucks, the Super Duty receives Pro Trailer Assist to facilitate towing in all directions. Its largest versions can tow up to 19,350 kilos or have a payload of 3,560 kilos.
XL cabine double 2RM caisse de 6,75 pi
XLT cabine double 4RM caisse de 8 pi
XL cabine simple 4RM caisse de 8 pi
Get your personalized quote