Ford Transit, the van that adapts to your needs
With its multiple configurations, the Ford Transit is the vehicle that offers the most versions in its category. Because since last year, Ford Transit covers all needs. In addition to the transport van, passenger van, chassis cab and coupe, a new crew van joins the range. It can carry five people in two rows of seats.
But that's just one of the Transit qualities, which has also added all-wheel drive and, since last year, offers a more powerful and more economical V6 engine. Over the years, the vehicle has undergone a significant overhaul that now allows it to dominate the commercial van category.
Transit Cutaway and Chassis
The Transit also has a cutaway van version, capable of meeting custom configuration requirements. The cabin space allows occupants to be accommodated with the same comfort as in the regular Transit, but the rigid chassis and the 138-inch wheelbase can accommodate a cargo or passenger transport box if necessary. It has the same modern and economical engines as the standard versions. However, it can handle a maximum load of 6,400 pounds in its most powerful configuration.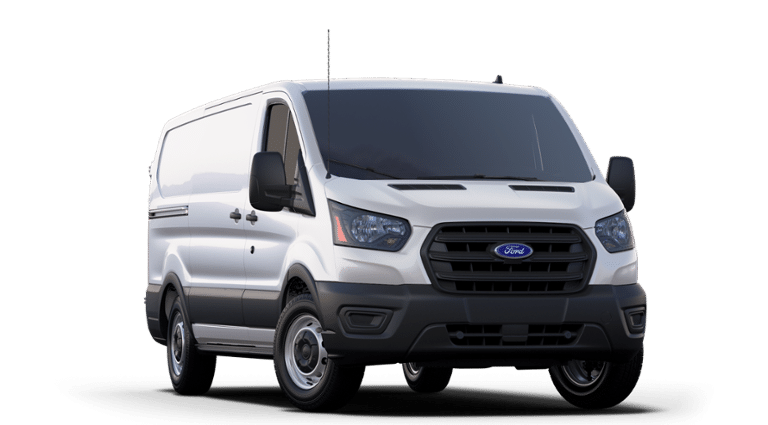 Maximum towing capacity : 7,500 pounds

Wheelbase : 147.6 inches max

Passengers : 15 (maximum)
275-hp 3.5-litre V6 naturally aspirated engine

310-hp 3.5-litre EcoBoost V6 engine

Maximum torque of 400 lbs/foot

10-speed automatic transmission

Optional integral gear

Automatic Brake Assist as standard
Optional driving assistance and blind-spot detection

Sync3 system as standard

Optional 8-inch multimedia screen

Adaptive headlights available

Low or high roof available

Front/rear camera available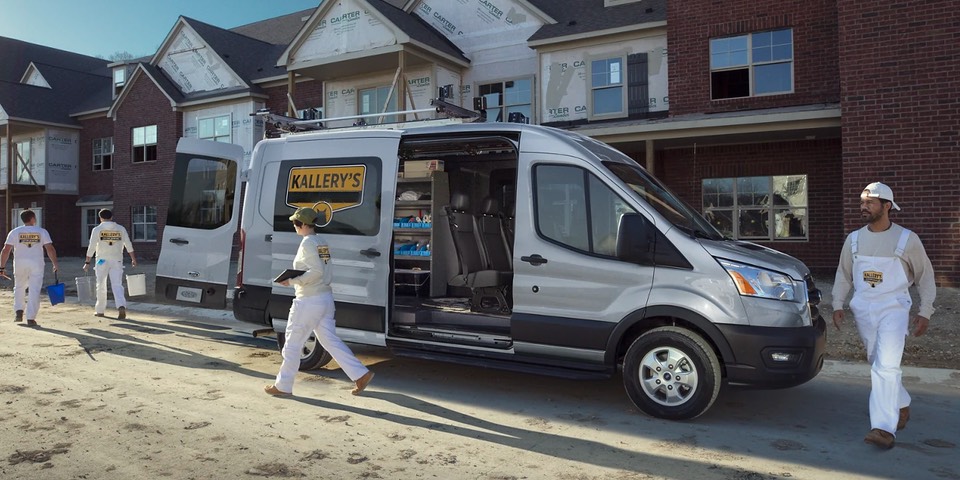 A 275-hp 3.5-litre V6 engine powers the base version of the Transit van. It is paired with the brand's 10-speed automatic transmission. However, it's now possible to opt for a 3.5-litre Ecoboost V6, a turbocharged engine with 310 horsepower and 400 lb-ft of torque.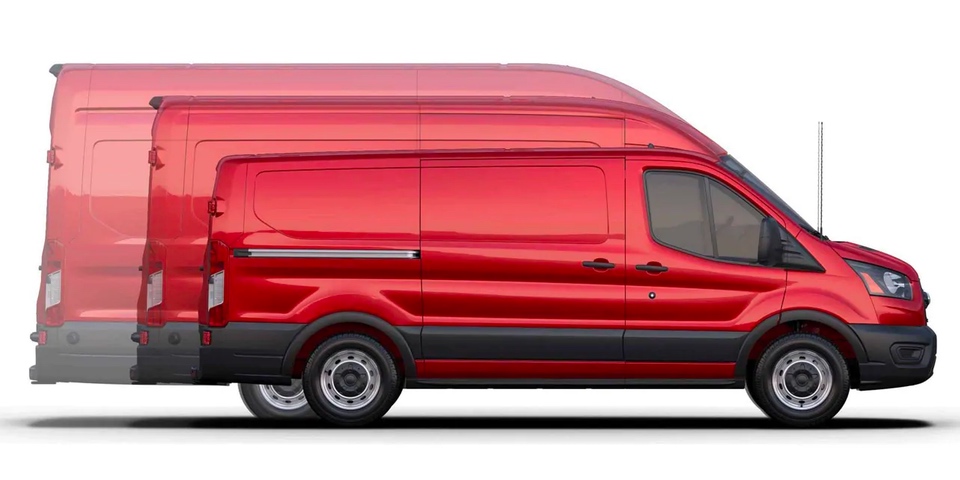 The Ford Transit has not one, but multiple personalities. It is available in a short or long version, with a lowered or raised roof, and in one of 5 body types. Depending on its configuration, it can accommodate between 2 and 15 passengers.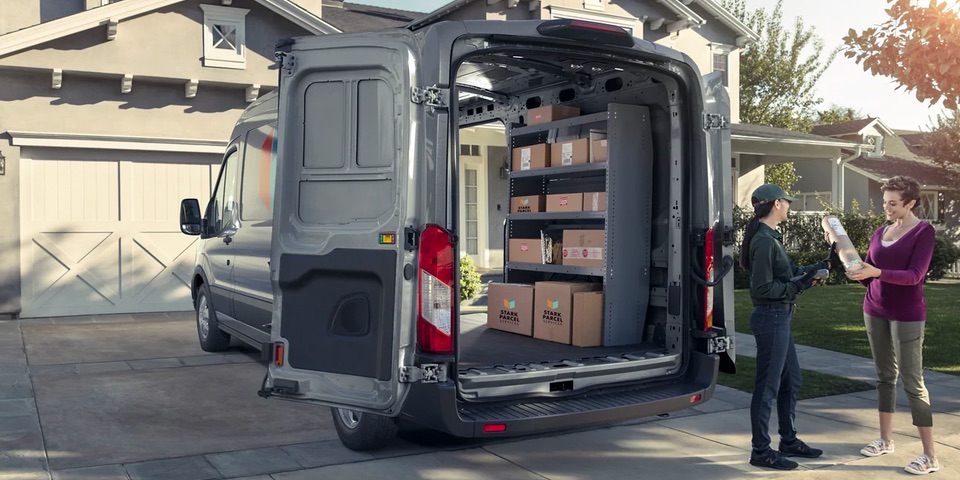 Beyond the occupants, Transit can also be arranged for the transportation of goods. Properly equipped, it can offer a load capacity of 4,500 pounds and a towing capacity of over 7,500 pounds. Optional electric sliding doors also provide easy access to the cargo area.