The 2022 Ford F-150 continues the tradition of being a best-selling vehicle for decades. More dynamic than ever, it boasts impressive power and a spectacular economy thanks to its PowerBoost hybrid version.
While these athletic abilities haven't changed for 2022, it has added a few cosmetic options and a few new packages to further personalize the silhouette. But it hasn't abandoned its corrosion-resistant aluminum frame and exceptional towing capacity, which exceeds 6,304 kilograms when properly equipped.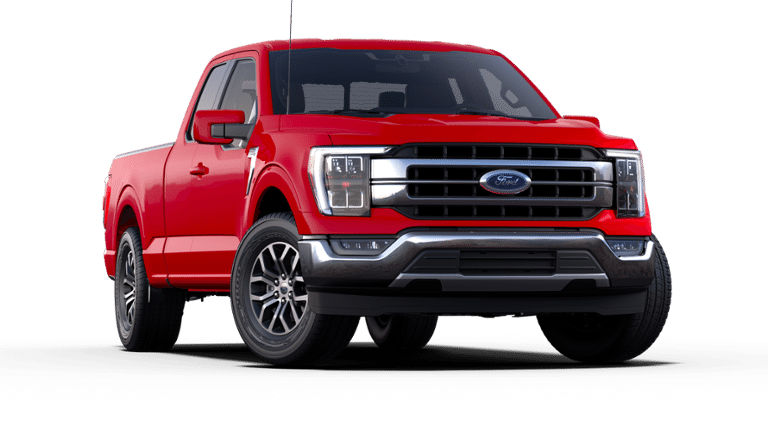 Towing capacity : up to 6,304 kilos

450 horsepower with PowerBoost

Estimated hybrid fuel consumption: 9.7 L / 100 km
Choice of 6 engines
PowerBoost hybrid version
New 100% electric version available
Turbodiesel version available
10-speed SelectShift automatic transmission
Regular, SuperCrew or Double Cab
5.5, 6.6 or 8 feet long cargo box
All-wheel drive available
Rated load capacity: up to 1,483 kilos
CoPilot360
SYNC 4 available
Pro Trailer Backup Assist available
Integrated scale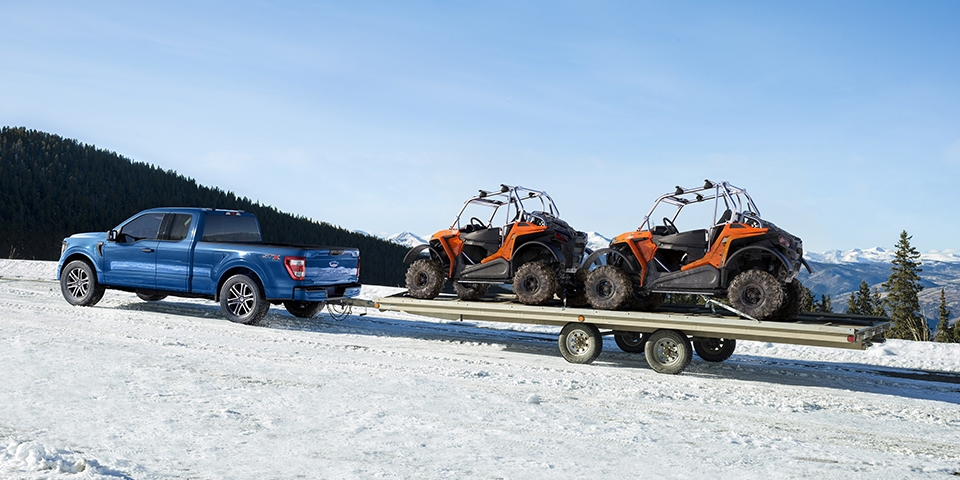 Forget about being overweight on board. The 1,483 kilograms of possible gross vehicle weight is now measured directly by the optional scale, which allows for an accurate assessment of the weight on board. An intelligent trailer hitch is also included to ensure that the towed weight is maintained.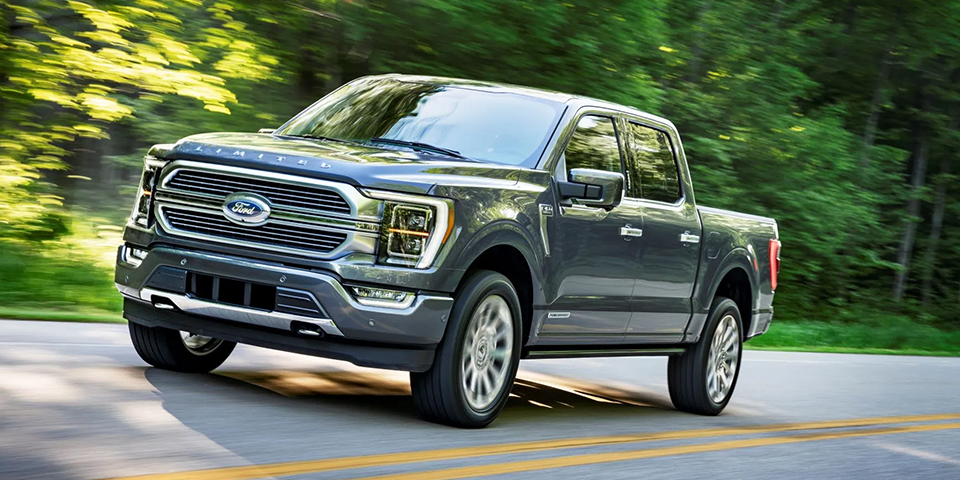 Introduced last year, the PowerBoost version of the F-150 delivers 430-horsepower and 570 lb-ft of torque, making it one of the most powerful versions of the truck. However, its fuel consumption is limited to 9.7 L/100 km, one of the lowest in the category.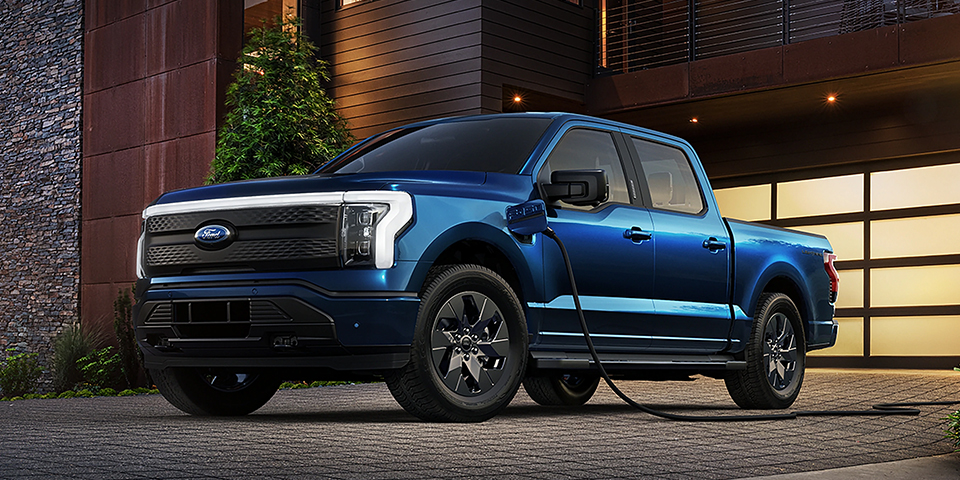 The Ford F-150 also has a 100% electric version, the Lightning. With its 131-kWh battery in an extended version, it can reach 580-horsepower and 770 pound-feet of torque. It comes standard with all-wheel drive and can tow up to 10,000 pounds.