Opting for a Ford Super Duty Chassis ensures that your vehicle will meet your company's exact requirements while offering Ford 2021 trucks' superior capabilities. Offered on F350 and up, the chassis is designed to provide exceptional resistance. The use of 95% high-density steel guarantees reduced torsion, and the presence of aluminum offers better corrosion resistance.
A complete range of features is offered for this chassis, which also features three of the category's most efficient engines. It also offers a diesel version with more than 825 pound-feet of torque, allowing for loads that only a Ford truck can handle.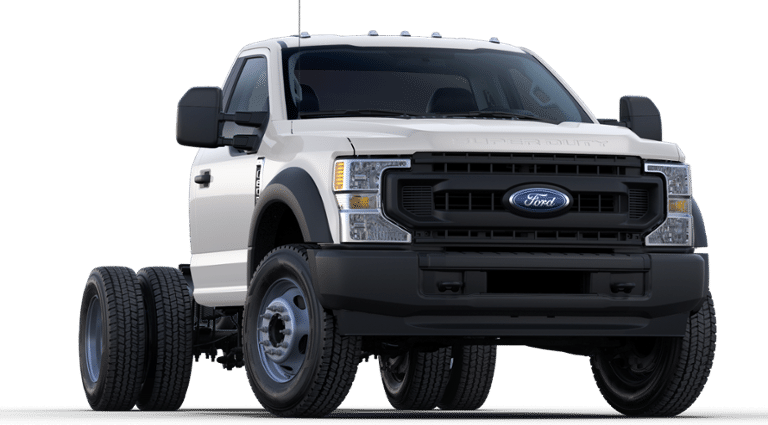 Maximum towing rating : 18,144 kilos

Full warranty : 3 years 60,000 km

Maximum overall length, regular cab : 290.7 inches
6.7-litre Power Stroke V8 diesel engine with 330 horsepower and 825 pound-feet of torque

Available 7.3-litre V8 gas engine with 350 horsepower and 468 lb-ft of torque

Optional 6.2-litre V8 flex-fuel engine

Ford Torqshift 10-speed automatic transmission with traction function

PTO system in use

Available in natural gas or propane version
Cabin 3 or 6 seats

Maximum towing capacity: 18,144 kg

2 or 4 wheel drive

New colours available

Air compressor available for suspension on 7.3-litre engine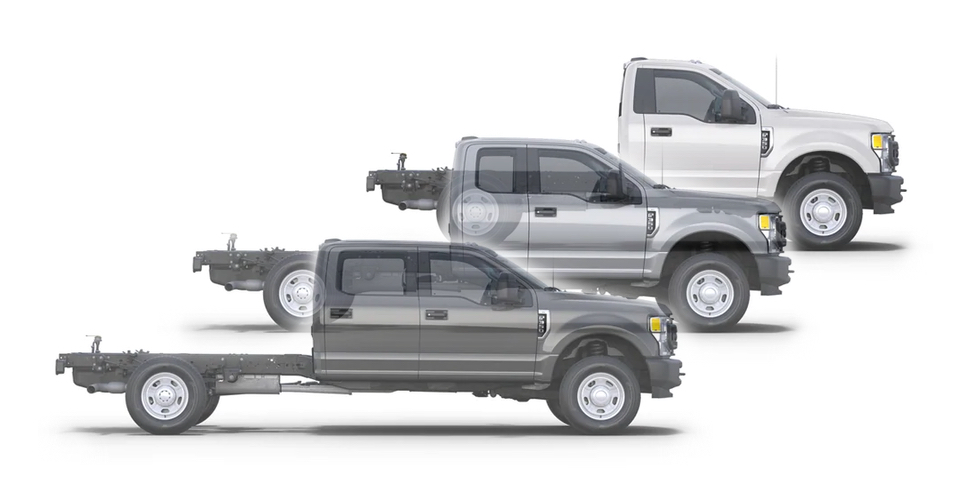 The interior layout of the Ford Super Duty chassis can accommodate either 3 or 6 passengers. The rear seats can be used as additional cargo space, including a flat floor when the benches are raised.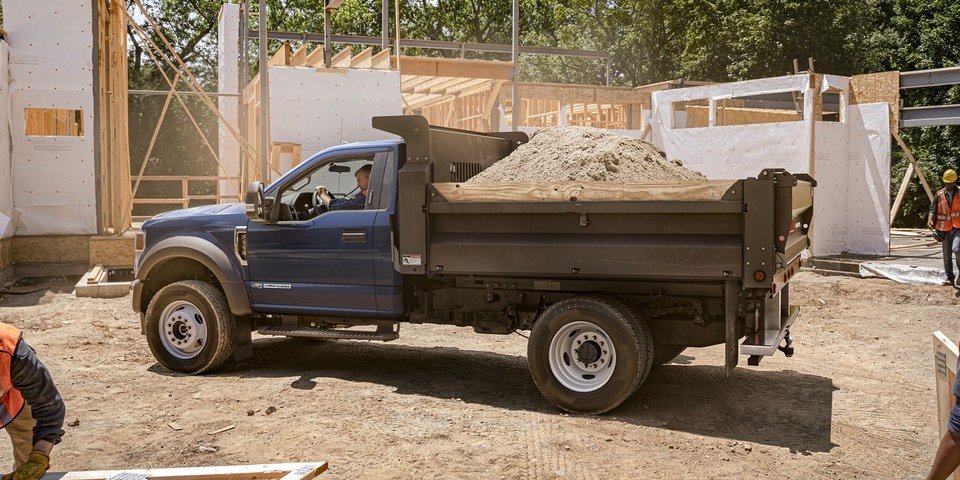 Its maximum towing rating is 40,000 pounds (18,144 kilos). The towing capacity with a traditional trailer hitch is 18,000 pounds, while the maximum payload is 12,750 pounds.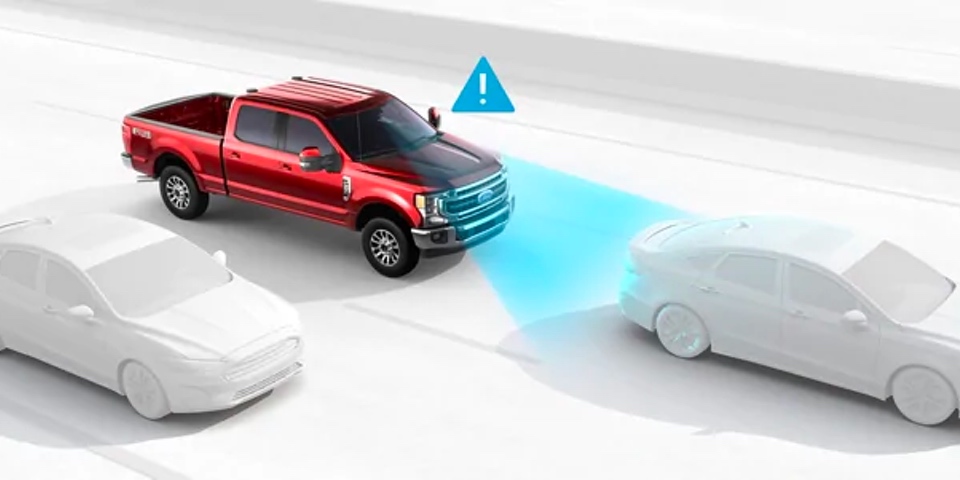 Ford's Super Duty Chassis has the safety features for which the brand is famous. These include Blind Spot Detection and optional Driver Assistance Technology.