More than just a truck, the Ford Super Duty Chassis Cab allows you to tailor your vehicle to meet the most precise requirements of your business. This is made possible by exceptional engine technology, and the reinforced chassis and aluminum architecture provides better protection against corrosion.
It's also strong and safe, with class-leading brakes and an architecture that allows the body to be extended with a rear axle.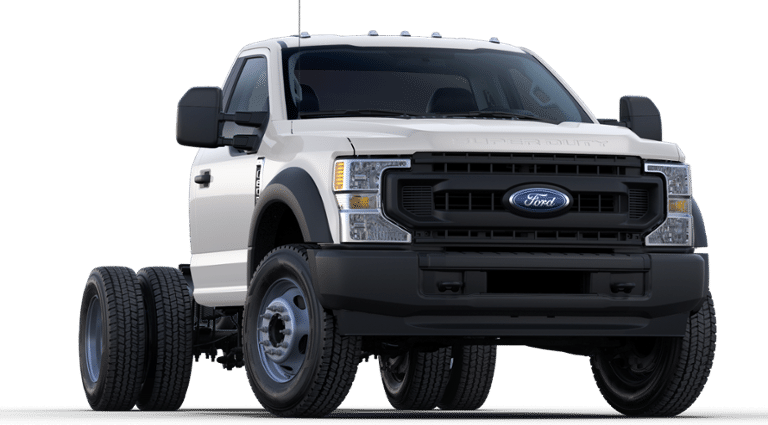 Maximum towing rating : 18,144 kilos

Full warranty : 3 years / 60,000 km

Maximum overall length, regular cab : 290.7 inches
6.7-litre Power Stroke V8 diesel engine with 330horsepower and 825 pound-feet of torque

7.3-litre V8 gas engine with 350-horsepower and 468-pound-feet of torque

Optional 6.2-litre V8 engine with E85 blended fuel

10-speed Ford TorqShift automatic transmission with towing feature

3 or 6-seat cab

2 or 4-wheel drive
Reinforced frame attachments

Optional FordPass

SYNC 4

Oversized brake discs

Wireless Apple CarPlay and Android Auto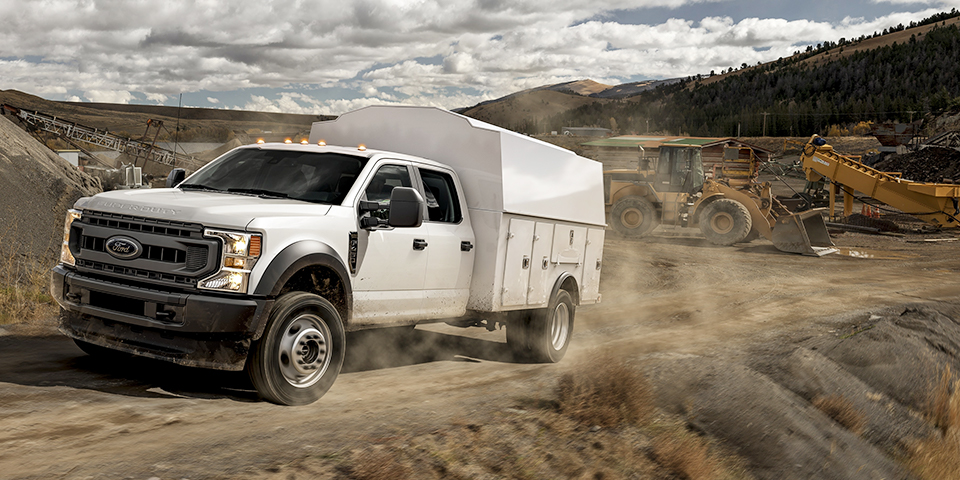 If you need power, the Ford Super Duty Chassis Cab offers it as an option with its choice of three different engines. Two gasoline engines, a 6.2-litre V8 and a 7.3-litre V8, provide the power you need. For more effort, a 6.7-litre Power Stroke diesel version is available and is the most powerful engine ever offered on this model.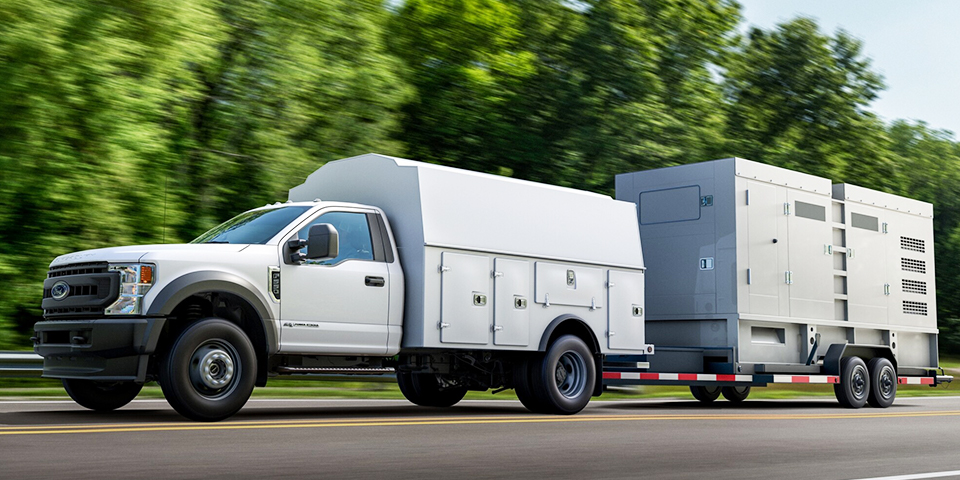 The Ford Super Duty Chassis Cab makes the most of its power by maximizing its towing capacity. Capable of carrying a payload of 12,750 pounds, it can also tow up to 40,000 pounds (18,144 kilos) or up to 18,000 with a traditional trailer hitch.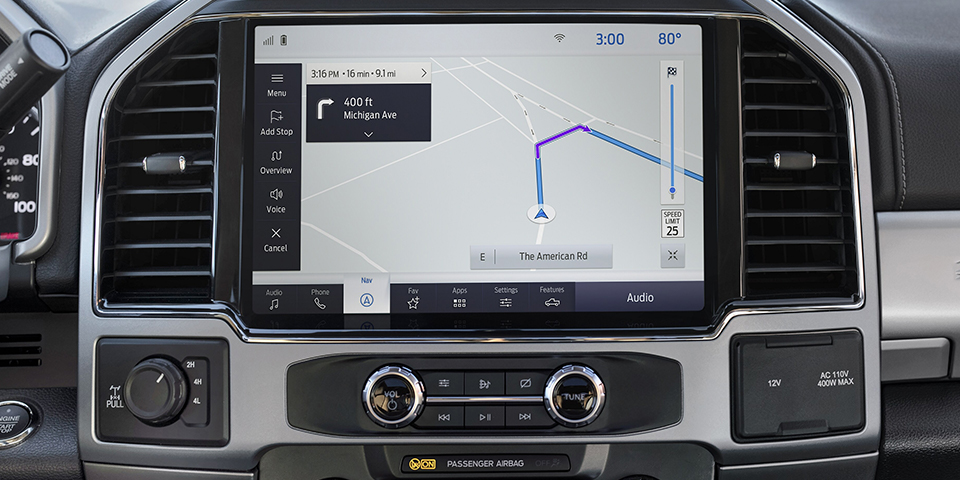 Beyond the many onboard safety systems, the Ford Super Duty Chassis Cab features the latest in connectivity technology. Cloud-based, with touchless updates, it also features the SYNC 4 platform for managing the multifunction infotainment system.